During the peak of the Flappy Bird craze, we decided to make our own take on the game. It has its own twist, since the bird now shoots pipe-melting lasers and the scenario is set in a dystopic future.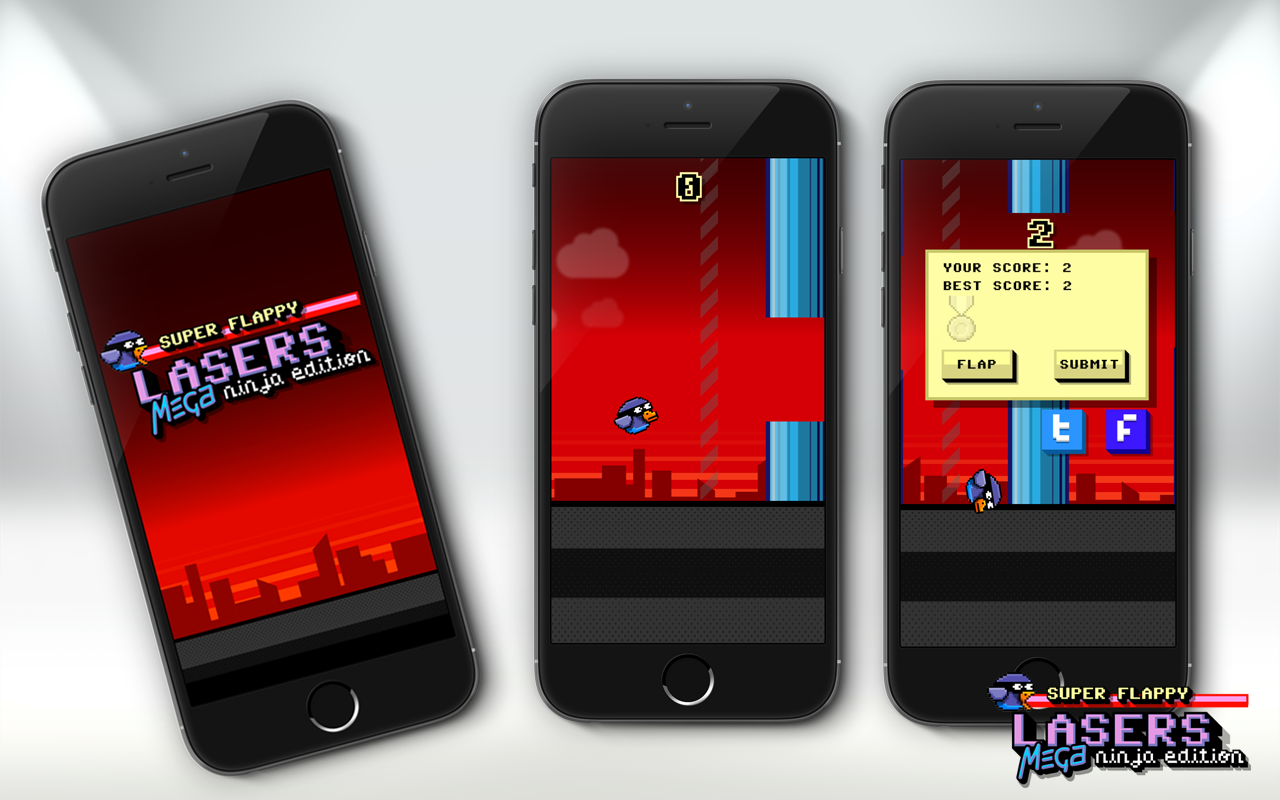 Equipped with the latest nanobots and a reinforced beak, Robobobird has, after thousands of hours of meditation, acquired the power to shoot lasers. Players can play as the cloned bird Robobobird, genetically modified and brought up by a secret ninja tribe in the last rainforest on earth. Use his superpowers to shoot lasers and help him fly to reach his goal - world domination.
Super Flappy Lasers: Mega Ninja Edition is available on Google Play and iTunes AppStore.