Thomas Kunambi, the former CEO of 23C, has embarked on a voyage in order to recreate the 23C success story. This time, in Singapore.

Why open an office in Singapore?
Thomas: 23C has a growing presence in South East Asia - and as we've completed many projects for a number of global clients such as MediaTek, TNS, and Ikano - we are experiencing a growing interest from our Asian clients to help them adapt their offerings to the global market. In contrast to increasing globalization, end-user demands and fierce competition is forcing companies to adapt to local prerequisites. Our Singapore office will be able to help our clients expand into new markets with glocalised offerings based on what their customers really need and desire, now and in the future.
What made you decide to move to Singapore?
Thomas: The region and the mix of different cultures intrigue me. The fast-paced market, the vibrant and exciting start-up scene, and the tight-knit yet open-hearted business community here in Singaporea really sealed the deal for me. Also, for me, Singaporean food is only rivaled by the South Vietnamese kitchen!
Which are the growing markets?
Thomas: There are of course a lot of differences throughout South East Asia. Looking at the ASEAN area I believe digital life, health care, retail & customer retention, and other mobile related services, all have growth potential.
Do you have any recommendations for companies entering the Asian market?
Thomas: Be very attentive - there are many things that are said without being spoken. Being active in ASEAN is an investment for the future. It's a great opportunity to follow software-, hardware-, and business development up close, to better and faster understand in which direction the future is pointing.
Development is unbelievable fast and they often leapfrog Europe and US in launching new generations of services and products.

Welcome to drop by the new office at Singapore Land Tower (MRT Raffles Place) or contact Thomas Kunambi at thomas.kunambi@23c.sg or +65 9613 6881.
Mircea Petza, CEO of 23C, can be reached on either mircea.petza@23c.se or +46 760 511 044

An ordinary person tried to sign-up for an online service and was greeted with an error message "Your last name must be at least 3 characters". The issue at hand is that her last name is "He", thus she couldn't continue the sign-up process and likely had to fake her last name, or more likely – just hit Ctrl+W closed down the window.
Cultural bias is unfortunately very prevalent among UX designers & developers. In many areas of the world, it's not even common to have the distinction between first- and last-names, and in some places you're recognized by a single name. When collecting information about your users, don't make any assumptions about what cultural norms they adhere to. Our recommendation – and apparently w3.org's too – is to use just a single input-field for their name, thus your users remain in power to decide for themselves what they want to be named by you and your organization.

Our newest client Tracklib (linked.in) are no longer making ripples, but instead making huge waves, with their new disruptive business idea. 23C were approached by the successfully proven IT-entrepreneur Pär Almqvist, asking if we could create the impossible – to which we of course accepted the challenge!

Tracklib is a new type of music download store. But you can't buy any albums or songs there. The only things sold at Tracklib are individual tracks and stems from original recordings. So that music producers can finally get access to the building blocks of music — to make more from them!
Make sure to sign-up to their closed beta, which will start early 2016.

It was great fun to visit the worlds' largest convention on mobile tech! Even though many exhibitors weren't very "mobile", they managed to keep the event coherent enough. I'm mostly surprised about the city of Barcelona, who managed to cater to a huge influx of about 150.000 visitors – public transportation, accommodation and restaurants were all prepared for the armada of geeks and business people alike.
Also very interesting to see how many major brands all used the word "next" in their slogan, in one way or another. One would think that everyone is starting to get tired of "now" and wants to see the future. We'll see what it holds.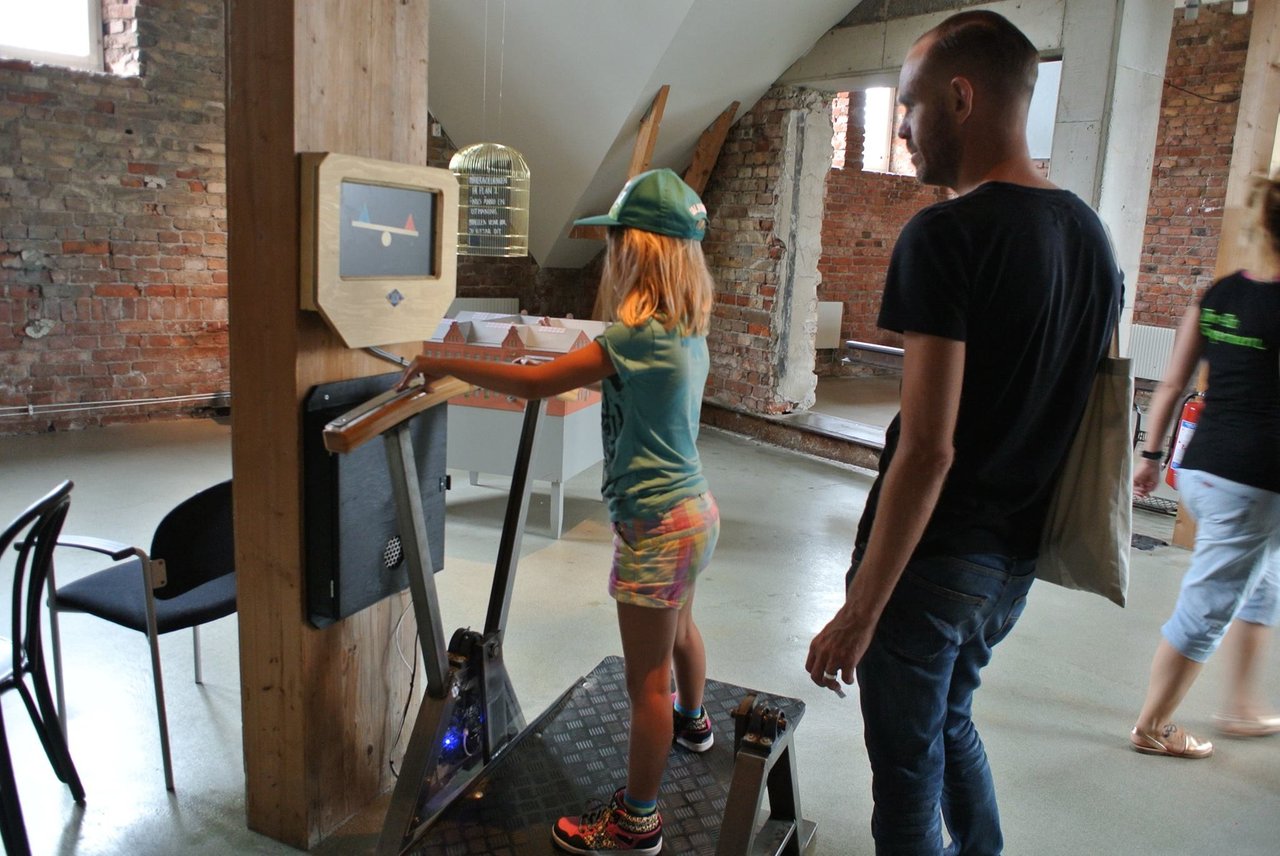 23C worked on an exciting project for the famous children's theme park Tom Tits in Stockholm that uses interactive stations to teach kids about science. The stations tested different parts of the brain and the bodily senses. 23C used touch, movement and button interfaces to create an engaging and edicational experience. All the players test scores are saved via RFID tags (Radio Frequency ID), which allows users to check and compare their score later, online. The installation opened in 2014.