We are very happy to announce that another eight of our puzzle- and brain-games from our library have been chosen in scientific studies at an American University. 
That means that so far, a grand total of 10 of our games, have been used for psychological studies and treatments. The first two games were 25 Boxes and rlax, which both have been part of extensive research trials since 2012. 25 Boxes was used for cognition research at the university while rlax was part of a stress trauma treament program in an another university, in Moscow, Russia.
In this latest study, data and results from each game is collected at a very detailed level to help to analyze the patients progress during a longer duration of time, creating and collecting invaluable information for the research teams.

As the NDA is soon comming to an end, we will be able to provide you with more details about the process, and what the results has tought us, from our cognitive games, apps and programs.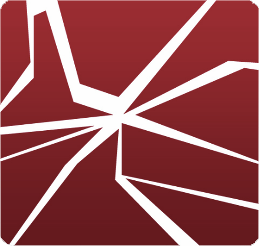 Alkasir is a software developed for the promotion of freedom and knowledge and does that for free. The software does not require any display of advertisements, nor does it require subscription payments. The program's ability to track censorship of individual ISPs in every country of the world makes it a unique research tool, in order to academically study the trends of censorship worldwide and hence, contributes to knowledge by presenting verifiable empirical data on censorship that is collected with the help of thousands of Alkasir users around the globe.

"Alkasir" is the English transliteration of الكاسر, which is the Arabic word for "the circumventor" or "the breaker" as a way to metaphorically signal its main task of breaking through digital firewalls and allowing users access to blocked websites. It was originally developed by Walid Al-Saqaf, a Yemeni journalist & software developer who had been subjected to censorship himself and decided to start a movement to confront and map censorship in the Arab world, which explains the source of its naming.
Today however, Alkasir allows users around the world to circumvent (bypass) censorship of URLs and simultaneously, helps keep track of patterns of URL blocking. It is predominantly used by persons in countries where there is censorship of political content such as news, opinion articles, blog entries, forum discussions, political videos, etc., but can also be used in any other country.
For Mapping and Circumventing Cyber Censorship
Alkasir 2.0 BETA has just recently been released and is currently being experimented by many users around the world. Our most senior developers at 23C have been working on it for over a year, and spent extensive time to ensure that it uses the most robust and versatile open-source libraries – including Tor's latest pluggable transport (obfs4) – and has implemented an API to allow reading anonymous statistics gathered from users across the globe

One of the unique features of Alkasir is its ability to keep you informed about which URLs are still blocked and which are not. The automatic update built-in feature of Alkasir makes allows it to track if any previously blocked URLs have been unblocked and removes it automatically from its database locally on the computer and on the database. Hence, it serves as a source of information about censorship patterns.

"A cross-platform, open-source and robust website censorship circumvention tool that also maps censorship patterns around the world"
Alkasir 2.0 is open-source and its code is available for access directly in GitHub to fork. We see it as important to contribute to available open-source circumvention solutions, as it is to introduce new ideas and creative solutions to the ongoing problem of censorship online. Please consider participating with your thoughts and skills if you share similar feelings, either by getting in touch with us by e-mail or by collaborating on GitHub.
Initial feedback indicates that the software is indeed operating with good speed. However, enhancements to the interface, more languages, and improved functionality to deal with various settings are being planned. Thanks to the vast international support and ongoing help, mostly by NGO's – but also by individuals and others – the development of an Android version will commence shortly as soon as usability tests, interviews, and field studies, has completed. Even though an application with such an importance for political activists – who have a very strong self-interest in using the tool – it's imperative that there are no artificial barriers when assisting people to create their own future, or some might even be dissuaded.

Alkasir has been featured in many notable publications, such as Wired, The Guardian, CNN, Huffington Post, and Fusion.
You can download Alkasir, as it's available for Windows 32- & 64-bit, Mac OSX and Linux/GTK

Thomas Kunambi, the former CEO of 23C, has embarked on a voyage in order to recreate the 23C success story. This time, in Singapore.

Why open an office in Singapore?
Thomas: 23C has a growing presence in South East Asia - and as we've completed many projects for a number of global clients such as MediaTek, TNS, and Ikano - we are experiencing a growing interest from our Asian clients to help them adapt their offerings to the global market. In contrast to increasing globalization, end-user demands and fierce competition is forcing companies to adapt to local prerequisites. Our Singapore office will be able to help our clients expand into new markets with glocalised offerings based on what their customers really need and desire, now and in the future.
What made you decide to move to Singapore?
Thomas: The region and the mix of different cultures intrigue me. The fast-paced market, the vibrant and exciting start-up scene, and the tight-knit yet open-hearted business community here in Singaporea really sealed the deal for me. Also, for me, Singaporean food is only rivaled by the South Vietnamese kitchen!
Which are the growing markets?
Thomas: There are of course a lot of differences throughout South East Asia. Looking at the ASEAN area I believe digital life, health care, retail & customer retention, and other mobile related services, all have growth potential.
Do you have any recommendations for companies entering the Asian market?
Thomas: Be very attentive - there are many things that are said without being spoken. Being active in ASEAN is an investment for the future. It's a great opportunity to follow software-, hardware-, and business development up close, to better and faster understand in which direction the future is pointing.
Development is unbelievable fast and they often leapfrog Europe and US in launching new generations of services and products.

Welcome to drop by the new office at Singapore Land Tower (MRT Raffles Place) or contact Thomas Kunambi at thomas.kunambi@23c.sg or +65 9613 6881.
Mircea Petza, CEO of 23C, can be reached on either mircea.petza@23c.se or +46 760 511 044

An ordinary person tried to sign-up for an online service and was greeted with an error message "Your last name must be at least 3 characters". The issue at hand is that her last name is "He", thus she couldn't continue the sign-up process and likely had to fake her last name, or more likely – just hit Ctrl+W closed down the window.
Cultural bias is unfortunately very prevalent among UX designers & developers. In many areas of the world, it's not even common to have the distinction between first- and last-names, and in some places you're recognized by a single name. When collecting information about your users, don't make any assumptions about what cultural norms they adhere to. Our recommendation – and apparently w3.org's too – is to use just a single input-field for their name, thus your users remain in power to decide for themselves what they want to be named by you and your organization.

Our newest client Tracklib (linked.in) are no longer making ripples, but instead making huge waves, with their new disruptive business idea. 23C were approached by the successfully proven IT-entrepreneur Pär Almqvist, asking if we could create the impossible – to which we of course accepted the challenge!

Tracklib is a new type of music download store. But you can't buy any albums or songs there. The only things sold at Tracklib are individual tracks and stems from original recordings. So that music producers can finally get access to the building blocks of music — to make more from them!
Make sure to sign-up to their closed beta, which will start early 2016.